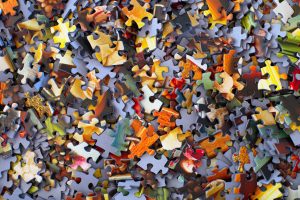 VMVP
Coaching Program
The Biggest Puzzle
Making all the pieces fit, that is the hardest part of being in business. Whether you're an entrepreneur or a commissioned sales person, you know there's the easy way to do business and the hard way.
At this point, you're probably feeling like you're an expert at the hard way. You know there's a much easier way to make all the moving parts fit together, you also know you haven't found it.
A Day Of Dreams Fulfilled
Imagine, waking up each morning excited to get started on you business day. You're excited because you have a Vision of what your business can become.
You get to work and are happy to be helping the people who are your clients, because these are the clients that you have longed to work with, the clients that allow you to fulfill your companies Mission.
You feel so good about what you're able to do in your business because you are doing work that's in line with what you Value most in the world.
The little things and the big things that pop up aren't day wreckers because you have Planned exactly how to deal with just these kinds of things.
Now, imagine laying your head on your pillow each night knowing exactly what your have to do tomorrow to keep your clients happy, and your business on track for a successful future.
How would a day like that make you feel? Happy, excited, focused, fulfilled, content? How about all of those things and more? It can happen for you.
The Coaching Program
I can help you to live this day. My Individual VMVP Coaching Program will take you from the chaos and frustration you're working in now to a Vision focused, Mission oriented, Value based, Planned for, business model, that will have you excited to be an entrepreneur or commissioned salesperson once again.
This 12 session coaching program will take you through a customized foundation building process that will allow you to move forward in your business in ways that you haven't yet imagined.
It doesn't matter if you've been in business a few months or many years. This process will have you looking at your business through new lenses, that will open your eyes to all the possibilities of what your business can become. This foundation building program will give your business the foundation to build on strong and long into the future.
VMVP Coaching Program Details
What You Get:
-12 Personal Coaching Sessions with Linda. Delivered via Zoom Video Conferencing.

-12 Lessons delivered via pre-recorded video sent via e-mail.

-12 Exercises based on the lessons in the pre-recorded videos.

-Access to Linda via e-mail and text*
What It Costs:
Payment In Full Option
The cost for 12 hours of personal coaching with Linda, 12 video lessons, 12 business building exercises and 16 weeks of email and text access to Linda is just $2640 for the entire package.
3 Payment Option
With this option you may pay $940 upon registration, $900 at the beginning of month 2, $900 at the beginning of month 3. Total cost of $2740.
5 Payment Option
With this option you pay $600 upon registration, and just $560 per month at the beginning of the next 4 months. Total of $2840